This review was written by our own Michaela Macdonald
I picked this book up at a BCS's authors event last year with a certain amount of curiosity. This is a 2014 title and wondered, how much has changed within the industry regarding the systemic lack of diverse representation in the workplace in the UK IT sector. Firstly, if you would like to understand and dig deeper into the underlying reasons, you will not find them here. While the book provides a cursory background to the persisting gender imbalance in the sector, these are not studied in great detail.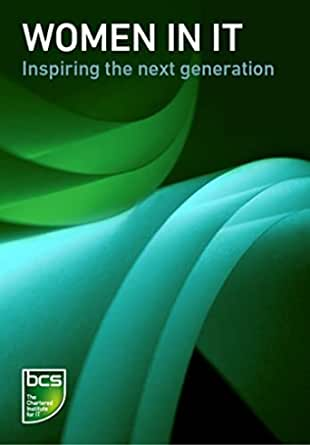 The book exists as a part of a wider initiative by e-skills and BCS, The Chartered Institute for IT, to inspire the next generation of IT professionals and academics so that the workforce truly represents the diverse users of technology. In three main parts – IT professionals, entrepreneurs, and academics – the book aims to create a positive impression of all the different careers possible in the tech industry through individual stories of women's experiences. Many of the women featured have appeared on the annual list of the 25 most influential women in UK IT in the past. There is also a story from a former QMUL colleague, Nela Brown, a sound artist, musician, designer and technologist with a PhD in human-computer interaction. She founded G.Hack, an art and technology lab for female researchers at EECS, in 2011, aiming to create a supportive and women-friendly learning environment where skill sharing and hands-on experimental production can occur.
Secondly, notwithstanding the developments over the last decade, progress is still too slow. During the global pandemic, the IT sector experienced and unprecedented boom. In 2022, the gross value added (GVA) of the entire sector in the UK alone was £141.8 billion. And yet, companies are facing an enormous talent gap. Employers believe that the key to reducing the gender imbalance lies at an earlier stage – in schools, colleges, and universities – which is where the gender divide starts. Lower female participation rates exist at the GCSE level, with the gap increasing at A-level and continuing into higher education and, thus, the IT professional workforce. The lack of females taking IT-related qualifications directly impacts the proportion of females that are employed today as IT specialists. Businesses can only address inequality, make better products, and tackle the skill gap crisis by training and recruiting people from different, underrepresented backgrounds.
It's not necessarily a book you will read from cover to cover, but it will certainly provide food for thought for educators and anyone looking for more diverse role models.
"Computing is too important to be left to men". Karen Spärck Jones
Book Review: Women in IT: Inspiring the Next Generation (2014), BCS Publishing