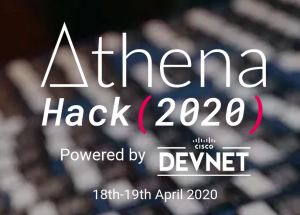 Athena Hack is the largest all woman/non-binary hackathon in the UK. It will take place at Imperial College 18th-19th April 2020. It's open to anyone 18+ who identifies as a woman or non-binary. Registration is completely free and students who study or live 50 miles outside of London can claim a £50 contribution to travel and accommodation (£250 per team). Refreshments and food will be provided.
Teams of up to five can compete and there are prizes for the winners. The theme this year is "The circular economy".
You can find out more here: (www.AthenaLDN.com).
Athena Hack London 18th-19th April