Q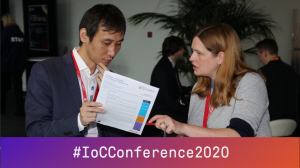 ueen Mary is one of 33 universities working with the Institute of Coding to bring together industry, government, higher education and outreach partners to create new courses and provide support that attracts fresh talent into digital careers. Together we are working to break down the barriers that discourage people from digital and are providing different, flexible ways to access digital courses and events.
On 24 and 25 Feburary 2020, the Institute of Coding will be hosting its 2nd annual conference. Named 'Thinking differently about lifelong learning', this year's conference will focus on how lifelong learning initiatives could revolutionise the nation's digital sector, making it a space that promotes diversity and inclusion.
As the ET reports, 'the agenda will be delivered by representatives of digital giants such as Google, Amazon Web Services, BT, IBM, and some of the country's most respected universities, setting the conference up to be a standout event of 2020.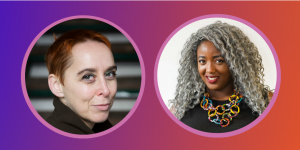 New research on the factors that inspire people to pursue digital careers will be shared by the IoC and Deloitte. Keynote speakers (photo) include Dr Anne-Marie Imafidon, co-founder and CEO of the Stemettes; and Timandra Harkness, presenter, comedian and author of Big Data: Does Size Matter?"
You can find the full conference programme here.
'Thinking differently about lifelong learning' – Institute of Coding annual conference