By Mariya Pavlova, MSc AI student and DeepMind scholar 2020-2021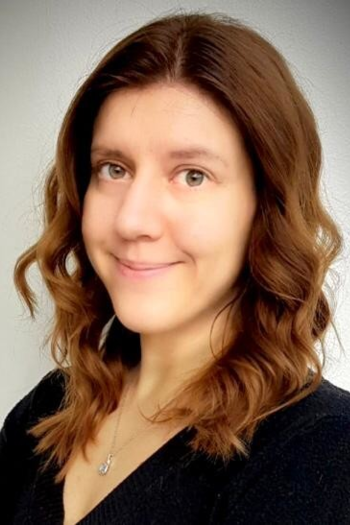 I had the pleasure to be a panellist at CogX Festival this year alongside UK minister for digital infrastructure. It was a great opportunity to share my views on an important topic that has been on my mind for some time – the shortage of AI skills in the UK, diversity in the industry, creating a responsible AI industry, and most importantly, how the UK government is addressing these.
For those of you who know me, you probably are aware how strongly I feel about these pressing issues and that I never fail to share my candid views on them. CogX was the right platform to do that. After all, the festival has always been about thought leadership and providing a platform for conversations to happen and ideas to spark. It makes me consider again my participation and the conversation I had with the government's Minister for Digital Infrastructure, Matt Warman, and Institute of Coding Director, Rachid Hourizi. It was not one of those staged events with government officials that you would normally expect. Rather, it was an honest conversation with people who cared about the opinion of someone with first-hand experience. I consider how within the short span of 40 minutes we managed to quickly bond towards a common goal: building a better and more diverse AI industry; how they listened patiently and intently to my story and challenging them to acknowledge society's fears about AI and the long journey we still have until we unleash the transformative power of AI. I also consider the power of having not just government but also mentor support in creating a more diverse tech industry. Indeed, I was asked about the best part of being a DeepMind scholar. I did not even think twice before answering that it is having a mentor. Because no matter how much experience we have, we never outgrow our ability and need to learn from each other. I was also asked to challenge the believe that AI is techy and male dominated. It reminds me of a painting I recently saw in a Financial Times article.  It was a late 19th-century oil work "The Women's Life Class" (c1879) by American illustrator Alice Barber Stephens. Her first published work after petitions for women to be allowed to attend life-drawing classes. Something that was considered highly inappropriate for ladies at that time. We do not have to fight any more for a space in which to develop our skills. We still must fight for acceptance though. Indeed, AI is becoming more inclusive, however the glass ceiling and stereotypes are still there. Thus, the government's initiative Build Back Better has never been more important. Because no matter how much we have "arrived", there is more to be done. There are positive changes though – just take a look at the increase of female students in the Electronic Engineering and Computer Science department!
My panel discussion also reminds me that help can come from all directions, horizontally as well as vertically, across age gaps and cultures and socio-economic status. The UK AI strategy that is yet to be published aims at just that. After all, AI impacts just about every aspect of our lives and is at the forefront of innovation in almost every major sector. Therefore, it comes with huge responsibility and needs to be shaped by people from different genders and all backgrounds. I passionately believe that if more students from underrepresented groups are supported, the UK has the potential to be a leader in the ethical, safe and trustworthy development of responsible AI.
Backing our brightest and best AI stars who will help alight the UK's future