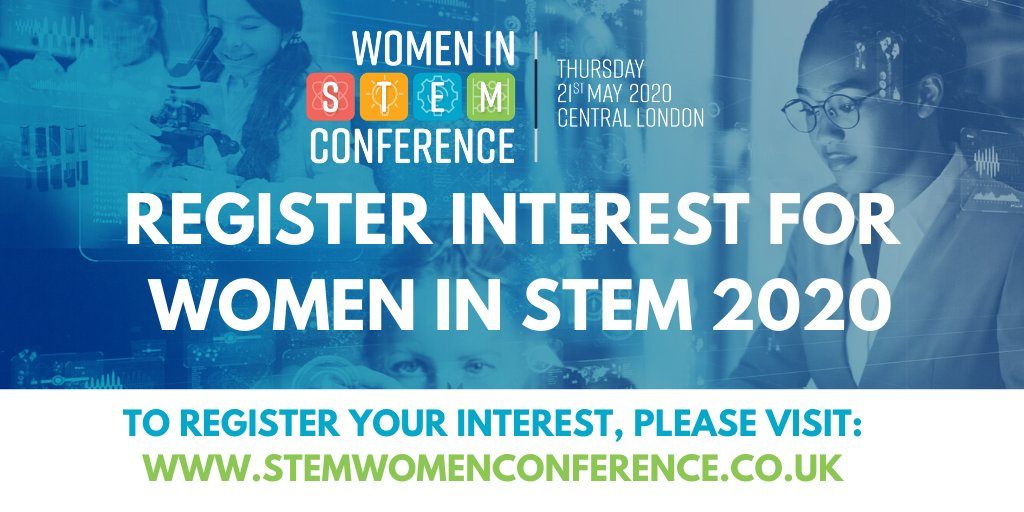 This conference will be held in Central London to promote women in STEM subjects. The welcome address is by Dr Hayaatun Silem, CEO, Royal Academy of Engineering. The full program is available here.
From the conference website:
The Women in STEM Conference 2020 will offer a leading platform to assess the next steps for employers and education providers to support the recruitment, retention and advancement of Women in STEM.
Women in STEM conference 21st May Central London