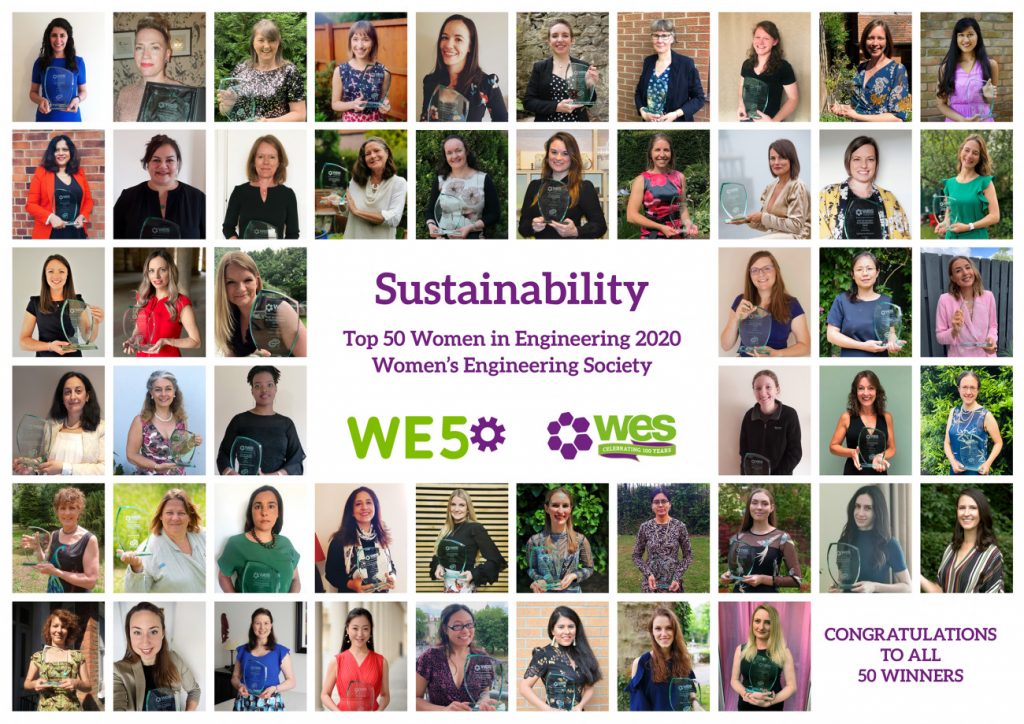 On INWED day, the Womens Engineering Society were delighted to announce the winners of the Top 50 Women in Engineering (UK): Sustainability awards!
Now in its fifth year, the 2020 WE50 celebrates women who have made a significant contribution within sustainability. Winning nominees were required to provide evidence of their successful support of UNESCO's Sustainable Development Goals or the Net Zero Carbon Programme.
The #WE50 awards seek to recognise the wealth of female talent within engineering and related disciplines. The #WE50 theme changes each year to recognise women working in different fields and from varying routes into engineering
Here is the list of this year's winners!
Top 50 Women in Engineering (UK): Sustainability awards